Providing Integrated Child, Teen & Adult Psychiatric Care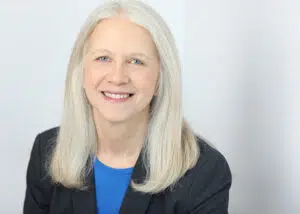 My name is Nancy Westman and I am a Psychiatric Mental Health Nurse Practitioner specializing in adolescent and child psychiatry (though I work with all ages). My extensive training in both medication management and psychotherapy allows me the freedom and flexibility to weave therapeutic approaches into medication management sessions.
Underlying all my work with individuals and families is a foundation of open communication and a therapeutic relationship. I view individuals as a "whole," with the understanding that our biology, social context, spirituality and community make us who we are. I frequently integrate these issues along with nutrition, exercise and lifestyle to support mental health.
Experienced Psychiatric Provider
I have 35 years of experience providing care in a variety of psychiatric settings. I graduated with my BSN from the University of Illinois in 1984, then complete my MSN in Child Adolescent Psychiatric and Mental Health Nursing in 1989. With the evolving role of Advanced Practice Nurses, I decided to pursue further education at the University of Minnesota in 1991 to prescribe psychotropic medications. More recently I completed post graduate work at the University of Minnesota to expand the scope of my practice to "Lifespan" and updated my nursing specialty as a Psychiatric Mental Health Nurse Practitioner.