Dr. Paige Nelson-Ansley
Are you a stressed-out teen who doesn't want to go to "therapy" but is totally overwhelmed? An overloaded adult trying to balance all of life's demands? I'm Dr. Paige Nelson-Ansley, and I would love to help.
I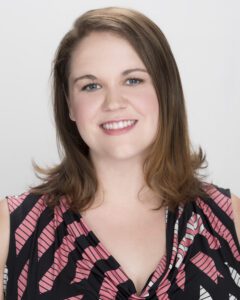 believe that safe and stable relationships with other people can provide a strong foundation for healing.  By developing relationships with my clients, I can work with them to process their internal thoughts and feelings.  I truly care about your well-being.
I have been trained in a variety of therapy models including Dialectical Behavior Therapy (DBT), Cognitive Behavioral Therapy (CBT) and Eco-Systemic Family Therapy.
I began my career in the field of psychology working primarily with adults experiencing significant mental health concerns. After beginning my pre-doctoral internship as a family therapist providing intensive in-home therapy to families, couples, and individuals within high-risk families, I discovered my passion for helping families develop stronger emotional connections within a safe and secure context while also working with each individual to build resilience and self-worth.
I enjoy working with children, teens, and adults. I have experience and passion in working with individuals struggling with depression, anxiety, trauma and loss, Oppositional Defiant Disorder, Reactive Attachment Disorder, Bipolar Disorder, and Post-Traumatic Stress Disorder. I am also a member of the LGBTQ+ therapist network and provide support for individuals navigating their gender identity and/or exploring their sexual orientation.