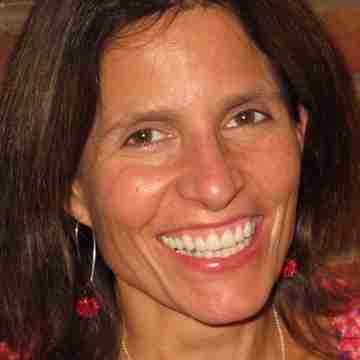 Meet Child Psychologist, Dr. Karla Buerkle
Warm greetings!  I'm Dr. Karla Buerkle, a child psychologist specializing in working with young children and their families.
The pace of life for families today holds much stress; for children with worries or difficulty focusing, social difficulties or behavioral challenges, learning issues or parenting disagreements, handling these additional difficulties can often seem overwhelming.  Taking a first step toward finding resources and assistance with challenges is a major accomplishment.  Please peruse my website and contact me with any questions; I invite you to schedule an appointment by calling 952-545-3300.
Finding the right person to help you and your child navigate the stressors of life requires the right fit.  At Blossom Whole Family Therapy & Child Psychology Center (Blossom), I am part of a team of mental health professionals with a breadth of background experience.
Experienced Psychologist
I received my Ph.D. from the University of Minnesota in educational psychology, and became a Licensed Psychologist in 1998.  During my training, I focused on child development, family stability, and school-family partnerships, with specialized interests in building children's social/emotional competencies and bridging mental health services in schools.  I had the privilege of working with a diverse array of families in my years at community nonprofits such as Washburn Center for Children in Minneapolis and the Wilder Foundation in St. Paul.  During the early part of my career, I gained experience coordinating early childhood programs, providing day treatment services addressing emotional and behavioral concerns in centers and schools, and learned much about children and parent strengths when collaborating to provide services and support to those in need.
Supporting Children with Anxiety, Depression, and Behavioral Challenges
Since becoming a parent myself, I have blended part-time clinical practice with school- and community-based consultation and training.  Transitioning from providing therapy to children and families across a wide variety of areas including adjustment to family issues, mood disorders, social and behavioral challenges, and learning problems, I spent the last decade as a teaching faculty member in the University of Minnesota's School Psychology Program, training early childhood and school practitioners and supervising aspiring psychologists.  Throughout my time at the University and now providing child and family psychological services, I continue to enjoy independent school-based consultation ranging from helping children ages 3-12 better adjust to the social and academic demands of school to developing individual capacities of all school-age children to handle wide-ranging stressors through mindfulness practices that strengthen our minds and bodies holistically.
As you continue your personal journey toward a meaningful life for you and your child(ren), filled with supportive relationships and self-confidence to navigate an often stressful and busy life, I invite you to build positive mental health by exploring resources on our resource page and on my blog, or schedule an intake interview to discuss therapeutic intervention.